Community Food Network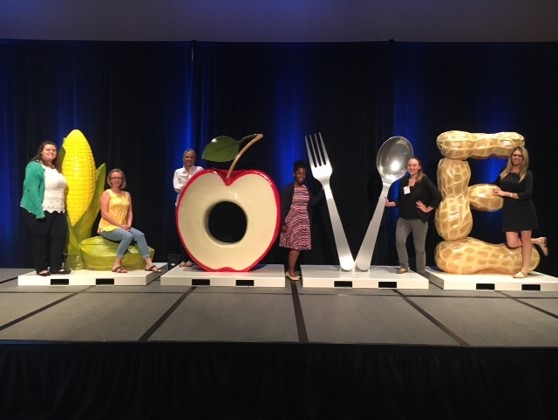 Imagine a Dan River Region where the local food system promotes vibrant farms, healthy people, strong communities, and a thriving local economy. The Health Collaborative is committed to building the local food system and providing access to fresh and affordable food near where people live.
Between 2018 and 2020, two AmeriCorps VISTAs led this work by facilitating a taskforce called the Community Food Network (CFN) The CFN was dedicated to fostering relationships among local food system participants and advocating for policy change and infrastructure development in order to create a fair and economically robust food system.
Regional food system stakeholders and advocates within the Community Food Network organized around projects that aimed to achieve the following goals:
Economic development: Local food systems contributing to regional economic development and the economic development and business communities valuing local food. The local food system is also recognized by businesses and stakeholders as a valuable part of our regional economy.
Marketing and communication: A consistent way of talking about our work on multiple platforms that caters to all stakeholders.
Local distribution: An established foundation for local distribution.
The Community Food Network prioritized equity in it's work and developed the following equity statement to guide its efforts: The Community Food Network will work to remove barriers and actively seek participation from communities and individuals affected by food system inequities so that they have the ability to participate fully in the planning, implementation and evaluation of all local food projects and initiatives.
Today, the CFN does not actively meet as an independent group, but its work continues through the efforts of various project teams working with the Danville, Pittsylvania, and Caswell Chapters of The Health Collaborative.
Would you like to learn more or collaborate on a local food system development initiative? Contact Maggie Richardson at maggie@thehealthcollab.com
Click the links below to see the agendas, presentations, notes, and newsletters from previous months: