Health Summit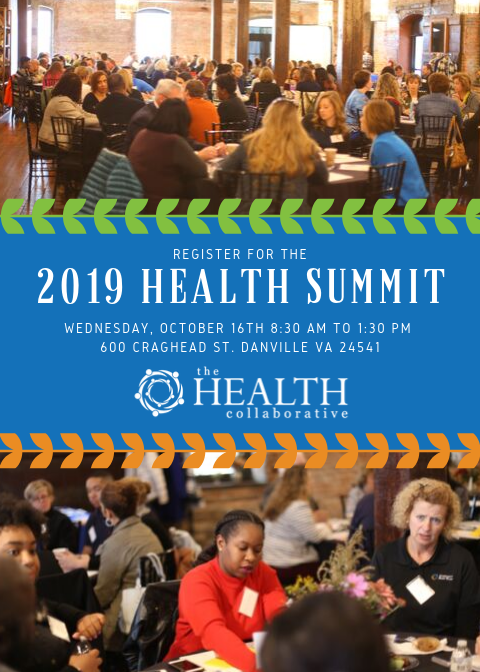 Date: Wednesday, October 16th 2019
Time: 8:30 am to 1:30 pm
Venue: Cottontail Wedding and Events
Address: 600 Cragehead St. Danville. VA 24541
Registration: Via Danville Pittsylvania Chamber of Commerce
Cost: Free
Event Contact: Jason Bookheimer - bookhjl@danvilleva.gov
Schedule of Events
8:30 am to 8:45 am-- Welcome & Annual Health Collaborative Update
8:45 am to 9:30 am -- Keynote Speaker
9:40 am to 10:15 am -- The impact of the past 5 years
10:15 am to 10:30 am -- Break
10:30 am to 12:15 pm -- Facilitated Table Conversation : "What does health look like in 2025?"
12:15 pm to 12:45 pm -- Lunch and Networking
12:45 pm to 1:30 pm -- Best in Health Awards!
Keynote Speaker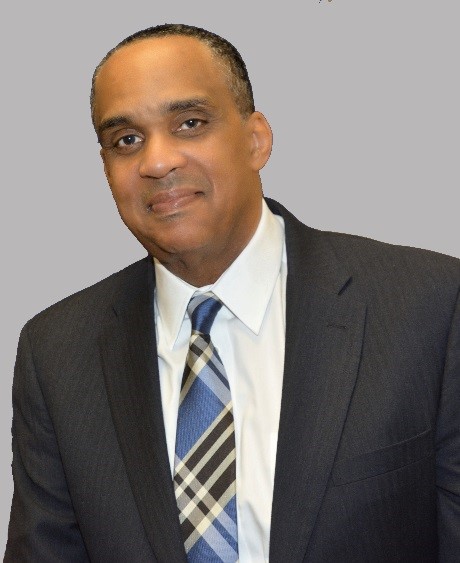 David Harrington is President and CEO of the Prince George's Chamber of Commerce. In this role, he is the primary advocate, policy advisor and spokesperson for over 600 businesses. He has led the Chamber to a "Top 15" regional ranking as determined by the Washington Business Journal.
Prior to joining the Chamber, David completed fifteen years of public life commencing as Mayor of Bladensburg, Prince George's County Council Member and Maryland State Senator. During this extensive period of public service, David was President of the Maryland Municipal League, National Chair of Economic Development with the National Association of Counties and Chaired the Maryland State Task Force on Physical Education. He has been awarded the Phyllis Newman Award for nonprofit advocacy, Human Services Coalition Legislative Award, Hurston/Wright Ella Baker award, Legislator of the Year from the Maryland League of Conservation Voters, Wayne K. Curry Economic Empowerment Award from 100 Black Men, and Joe's Movement Emporium Advocacy Award. David chairs Bowie State University Board of Visitors, Chair of the Board of Anacostia River Keeper Board Chair of CommonHealth ACTION; Chair, Consumer Health Foundation; Past Chair and member of the National Advisory Council of the Robert Wood Johnson Foundation, member of the Meyer Foundation and member of Community Forklift. He also served as faculty on Harvard University's Summer Institute on Reading, Writing and Civic Education, and was Associate Director and Faculty at the University Of Maryland James MacGregor Burns Academy Of Leadership.
David holds a bachelor's degree in public policy from Howard University and completed graduate work at Miami University of Ohio. He is a resident of Prince George's County for over 30 years and is married to Cheryl, business owner of Shortcake Bakery in Hyattsville, Maryland. They have two sons, Stephen a graduate from Morehouse College and Brown University and presently is Director of External Relations with the Greater Washington Partnership; and Christopher a graduate from Dickinson College, MBA from University of Maryland Smith Business School and is a Manager with MuniCap.
Event Accessibility Information
*If you are a person with a disability and desire any assistive devices, services or other accommodations to participate in this activity, please contact Elyse Jardine, Central District Office at 434-766-6761 during business hours of 8 a.m. and 5 p.m. to discuss accommodations at least 5 days prior to the event. *TDD number is (800) 828-1120.
** Virginia Cooperative Extension programs and employment are open to all, regardless of age, color, disability, gender, gender identity, gender expression, national origin, political affiliation, race, religion, sexual orientation, genetic information, veteran status, or any other basis protected by law. An equal opportunity/affirmative action employer. Issued in furtherance of Cooperative Extension work, Virginia Polytechnic Institute and State University, Virginia State University, and the U.S. Department of Agriculture cooperating. Edwin J. Jones, Director, Virginia Cooperative Extension, Virginia Tech, Blacksburg; M. Ray McKinnie, Administrator, 1890 Extension Program, Virginia State University, Petersburg.