2016 - 2017 Community Health Needs Assessment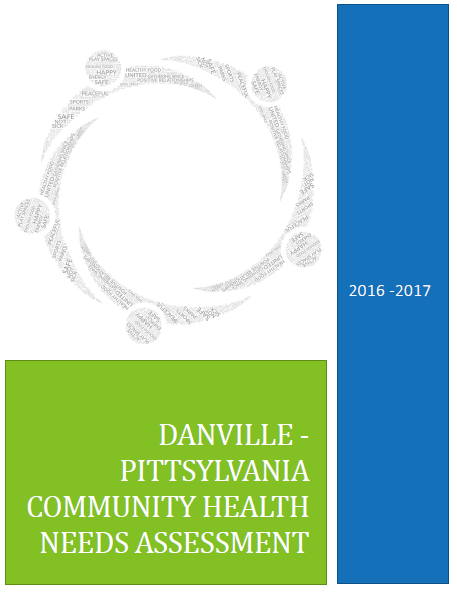 The Health Collaborative recognizes that to move community health forward, it must understand the region's current health status. In late 2016 and early 2017, The Health Collaborative conducted a community health assessment process. Supported by Centra, Danville Regional Foundation and SOVAH Health - Danville, and managed in partnership with the Institute for Public Health Innovation, the community needs assessment process was designed to capture health related data from sources such as the Virginia Department of Health, North Carolina State Center for Health Statistics, U.S. Census Bureau, the U.S. Department of Agriculture, as well as through an extensive community input process including a community health survey, key informant interviews and focus groups. The findings from this process can be found in the 2016 -2017 Danville - Pittsylvania Community Health Needs Assessment and the 2017 Health Equity Report.
Health data for Caswell County is not covered in the community health needs assessment report. For Caswell County's most recent Community Health Assessment and State of County Health report visit the Caswell County Health Department's news and reports webpage.